Kobe Bryant's Season Over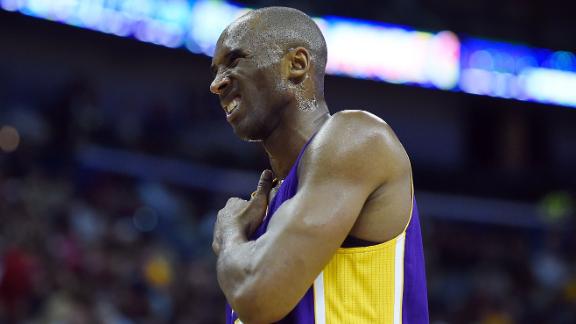 Sources are saying that Lakers' Kobe Bryant's season may be over. The reason for Bryant to miss the rest of the season is because of a torn rotator cuff sources told ESPN's Ramona Shelburne. The Lakers star has one year remaining on his contract for $25 million.
This fracture apparently happened in the third quarter against the New Orleans Pelicans when he drove baseline for a two-handed dunk. Bryant was just voted in as a Western Conference All-Star starter for the record 17th consecutive year. He's also a 19 year veteran in the NBA.
This season Kobe has played 35 games with the Lakers, averaging 22.3 points on a career-low, 37.3 percent shooting. I don't know about our readers but Kobe's career is almost as long as our lifetime thus far.
With this falling right after him recovering from Achilles and knee injuries last season;
is it TIME for Bryant to finally RETIRE ?????