20 CRAZIEST moments of 2014
I don't know about y'all but I cant believe 2014 has come and gone!
It's been a crazy year nonetheless.
With that being said, myself and the lovely ladies of
Honey Addict
took a glimpse back on 2014 and decided upon the 20 craziest moments.
Happy reading!
With social media's constant presence and influence on pretty much everything, it's only fair that we start there!!
a) Kermit memes are by far the biggest craze social media has seen, by storm. This picture in the media world meant that it wasn't your business but you know the business. #SipsTea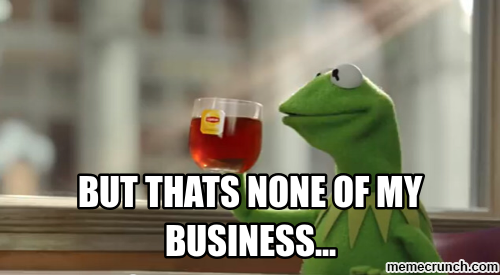 ---
b) She made it easy for some one to show they were in disbelief.
---
c) This little girl took it to the next level. Her facial expression gives it all way. She went from the social media to even a crochet doll.
---
d) and finally this one, she is giving the international signal for WTF.
Honestly the name is unforgettable, he came on the scene doing our favorite songs his way, and when I say his way I mean he did whatever he became one of the biggest memes this year. He's vine and Instagram videos probably appeared on your time line I'm sure. Lately he's been dropping his own music lets just say its...different.
If you missed it, we need to know what planet you've been on!


18.
How can anyone forget the line, "
A LARGE?! He got moneeeyyy!
"
Miss Quinta B definitely made this list in my eyes. She has taken Instagram to the next level. That ONE line has made it to T-Shirts and conversations all over. Quinta is a comedian on the rise who is definitely not one to sleep on.
17.
"
MAMA, I LOVE YOU, P.O.P HOLD IT DOWN!
"
Man this went viral quick. I mean it went from being a news broadcast to being a meme to even being a video with auto-tune. This even had some of our favorite celebs telling people to hold it down. She was asked a question during her news interview and her response hit Instagram timelines everywhere
- "BARELY!"


This cold, wet challenge was for a good cause and it went ventured to becoming a frenzy. It soaked the nation and had everyone dumping buckets of ice water on their heads. Basically the challenge was to pour a bucket of ice water over your head and of course challenge some one to do the same, if the deny they had to donate to the ALS Association within 24 hours. I mean people were challenging everybody and their mothers!
It got messy in some cases, but it was all to a good cause.

Who remembers the ALS challenge that escalated into 50 Cent calling out Mike Tyson on his reading skills?!
Any-who, check out an example:
15.
*Hits Schmoney Dance*
Bobby Shmurda and "The Shmoney Dance" had everyone out of their seats and on the dance floor. Shoot even at the bus stop, in class rooms and on a newscast!
Bobby made his debut with his song "Hot N****," and boy has a lot come from it! Jail time, a funny dance, oh, and the phrase, "ABOUT A WEEK AGOOOOO!" In his second verse of the song he throws his hat up and does this dance that really swept the nation.


Where do we begin with this guy?!
He seriously has been all over the media for his lyrics and us trying to figure out what he saying to trying to figure out his outfits to trying to figure out his sexuality. We know one thing, he has really made his mark for the 2014 year.
When did Friday come out? In like '95?! It's pretty safe to say that two decades later lines from the movie are STILL leaving the lips of people all over; and thanks to social media, Felicia is still being dismissed! If you missed the 'Friday' train, throughout the movie, Felicia, one of the characters, asked for various favors and all of the responses to her question basically were, "Bye Felicia," as a way of saying NO.
"Bye FELICIA" has taken the way of saying NO or #OrNaw to the NEXT LEVEL.
How about there's a show called "Bye Felicia" now!!
12.
Of course shit goes down when there's a billion dollars on the elevator!
Jay Z and Solange took the cake for royal rumbles!
Has anyone gotten to the bottom of the beef?
WE NEED ANSWERS!
Anyways, this elevator incident made it very controversial for the world of hip hop and was something that still to the day is a big topic of discussion.


11.

Break The Internet!
The Break the Internet award for 2014 must go to Kim K and Solange.
I know you guys remember
Kim K
's Photo shoot.
And
Solange
wins for that wedding!!!
10.
Shonda Rhimes steals television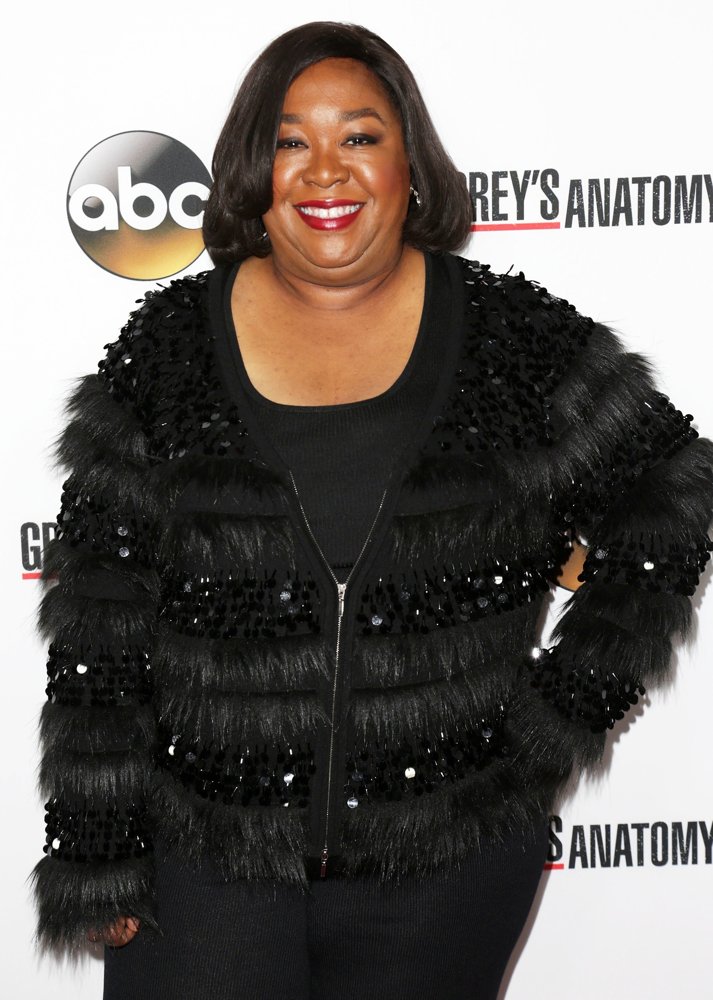 As if
Grey's Anatomy
and
Scandal
weren't enough,
Shonda Rhimes
introduced us to yet ANOTHER show,
How To Get Away With Murder
.
All three came on the same night on the same network; back-to-back-to-back!
Who here has been emotionally victimized by Shonda Rhimes in 2014?
9.
Who's trio is it anyway: The Karrueche, Chris Brown, and Drake story.
Talk about a love triangle!
I think it's safe to say that none of Chris's girls are safe around drake. After the little
Rihanna
incident,
Chris Brown
took to IG to express his frustrations with
Karrueche
and her choice to "secretly" date
Drake
.
It's ALL craziness if you ask me!
8.
Justice For Daviere
For our readers outside of Pittsburgh, you may be a little unfamiliar with the incident that happened this summer with Daviere. But it was nonetheless CRAZY.
A video went viral of a father who found his son in a car seat OUTSIDE on the baby's mother's porch.
As if being
abandoned
on your own mothers porch isn't bad enough, Baby Daviere was also found ABUSED. He was
severely
bruised and swolen.
In a later video we learned that the mother of Baby Daviere was the person to harm him...his own mother.
WHAT in the world would cause a mother to beat up her own 11-month-old son? A mere argument with his father.
The mother even went as far as threatening to kill Daviere.
For some odd reason the police arrested and attempted to charge Daviere's father, David. Luckily, he was released and charges were dropped.
Say NO to CHILD ABUSE!!!!!!
(If you or anyone you know is a victim of child abuse, call the child abuse hotline NOW! --> 1-800-4-A-CHILD / 1-800-422-4453)
7.
106 & Park Aired their FINALShow
2014 was the final airing for any new 106 & Park episodes. A lot of us stopped faithfully watching when AJ and Free left. For others, Terrance and Rocsi were
sufficient
. And then there was the juggle of hosts and co-hosts until finally there is no show at all.
Farewell!
6.
VIBE Magazine Announces end of print editions.
VIBE is still alive and well. However we can not say the same about the magazine portion of the company. In September, VIBE announced the shift to a more internet focused property.
Is print really dying?!
5.
Black Annie!!!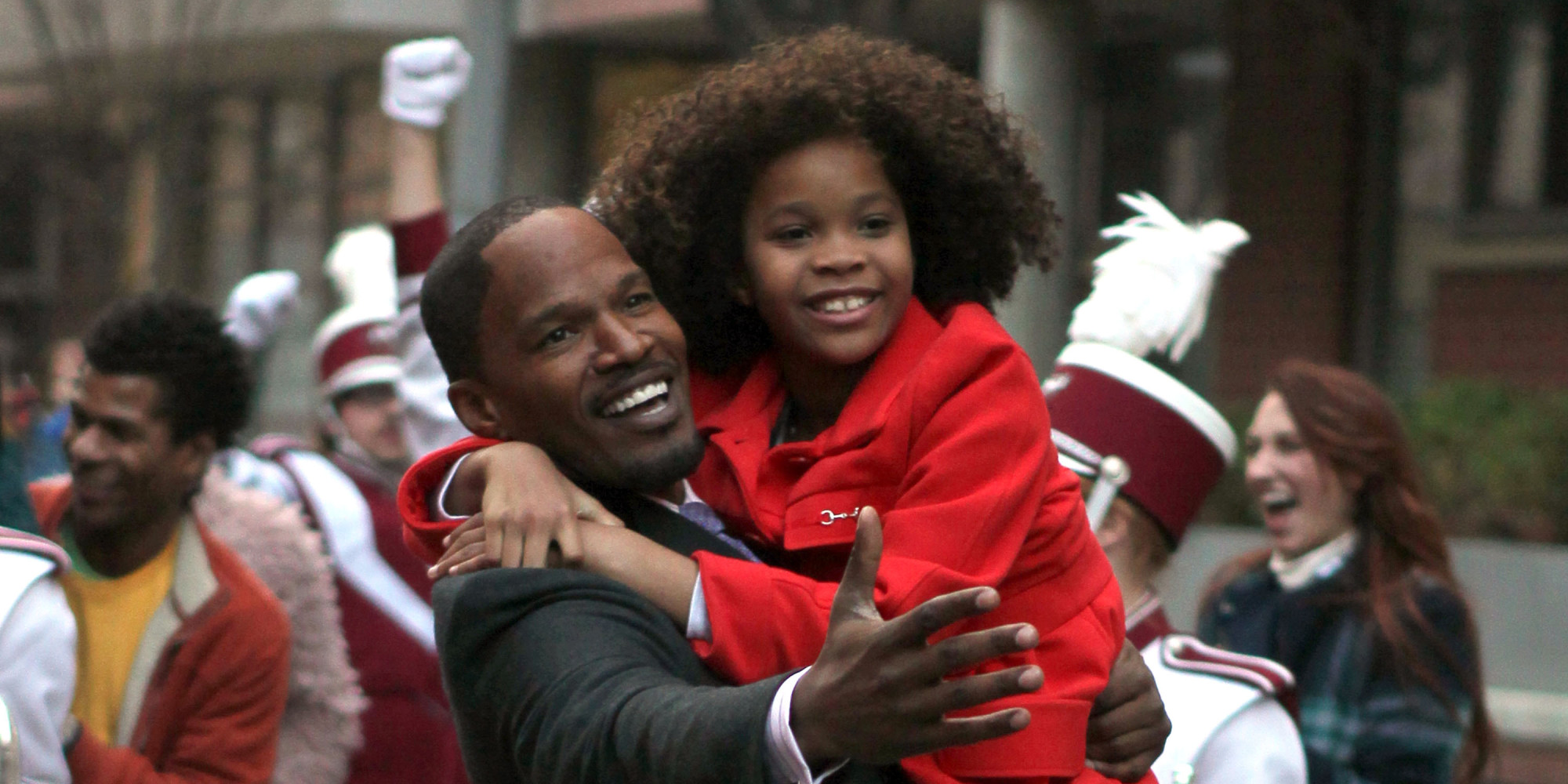 Remakes are sometimes a hit-or-miss. When it was announced that there would be a remake of Annie and it would be a black cast, I admit, I was kind of scared. BUT much to my surprise I LOVED the movie!!
It stirred up a bit of
controversy
but nonetheless it was AWESOME!!
4.
#BoycottSororitySisters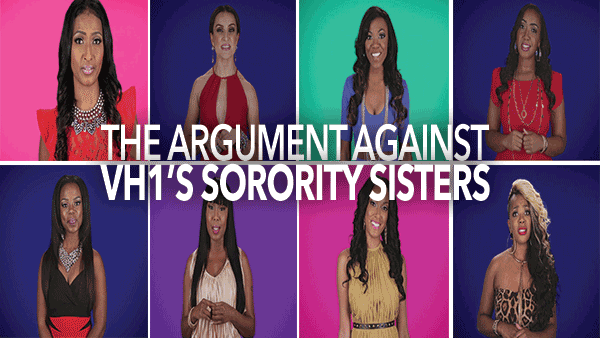 UGH!!! Where do I even begin with this foolishness???!!
Let me just say that here at divisionELITE we, in no way, shape or form support the
degrading
of anyone; ESPECIALLY African-Americans. Furthermore, degrading females is the ultimate cake topper. We, as females have a hard enough time getting along and being positive 100% of the time. But who doesn't? It doesn't make it any better when it is aired on national television. This goes for everything made public --on every platform (another topic for another day.)
The new VH1 show Sorority Sisters ruffled a nice amount of feathers. As a proud member of a D9 organization, I am extremely disappointed and disgusted with the idea and outcome of this show; to say the very least.
Greeks have gone as far as persuading major companies to pull advertising from the show. We have already gotten word from the NBA, JC Penney, T Mobile, and Hallmark, just to name a few, that they will no longer planning to air commercials during the airing of the show.
I'm still debating on adding my two cents to the bill. Check back in a few weeks!


3.
The Aaliyah Movie...RIP
Dear
Wendy Williams
....WHY?
You had to have been on Mars if you missed the Aaliyah biopic and the hype to follow.
Wendy Williams did a PISS POOR job of producing a movie based off of a legend and icon; none other than the late Aaliyah. I mean everything about the movie was AWFUL. She should have put an end to things when Aaliyah's family disapproved of the project.
The Ebola outbreak/outrage was definitely a crazy moment in 2014. My question is where did they hype go?
---
The list you have just enjoyed was in no specific order but it is safe to say that the CRAZIEST moment of 2014 was definitely the continuance of police brutality and injustice. August 9th, Michael Brown joined the list of names of victims of the injustice system. Mike Brown's case caused such an uproar in black communities, white communities, major cities, social media, basically all over.
What year does the black race no longer need the right of passage to matter in America? Although Mike wasn't the only victim of police brutality he was one of the biggest of the year. The #1 craziest moment goes to him and ALL other African-American males failed by the system.
divisionELITE
and
Honey Addict
would like to thank you for joining us for our crazy moment countdown. If you feel we missed a crazy moment feel free to comment below or drop a line in either of our emails (ChantelPeterson@divisionELITE.org x HoneyAddictPromo@Gmail.com)